Places of (Sanctuary) at Bromley High School 
Double-sided booklet 
/ Recycled 160gsm Paper / 
Edition of 100 
Over three days of workshops during her Residency at Bromley High School Artist Eva Jonas worked with three groups of students to plan and restage moments or memories at locations that brought up a feeling of Sanctuary for them within the school grounds. 
Taken from discussions around where the students felt seen, safe, or inspired the students revisited their chosen locations, working with others and props to capture their memory.
Responses ranged from recreating snowball fights during snow days, long jump from sports day, graffiti collages for the dance production, chats in the form room, lost pencil cases in trees, and more. 
'This booklet explores areas of sanctuary within Bromley High School, areas where our students feel safe,calm, and relaxed. With all the demands on them, this is increasingly important, and school, and more specifically art, can take a central role in holding students in place of shelter. Eva's wonderful workshops teased out the nuances of embodied sanctuary through gestures and students enacted times when they felt safest, which tended to be times at complete rest or having fun. We hope the map suggests places where future students can feel sanctuary and the freedom to just be'
Kath Lovett, Head of Art and Photography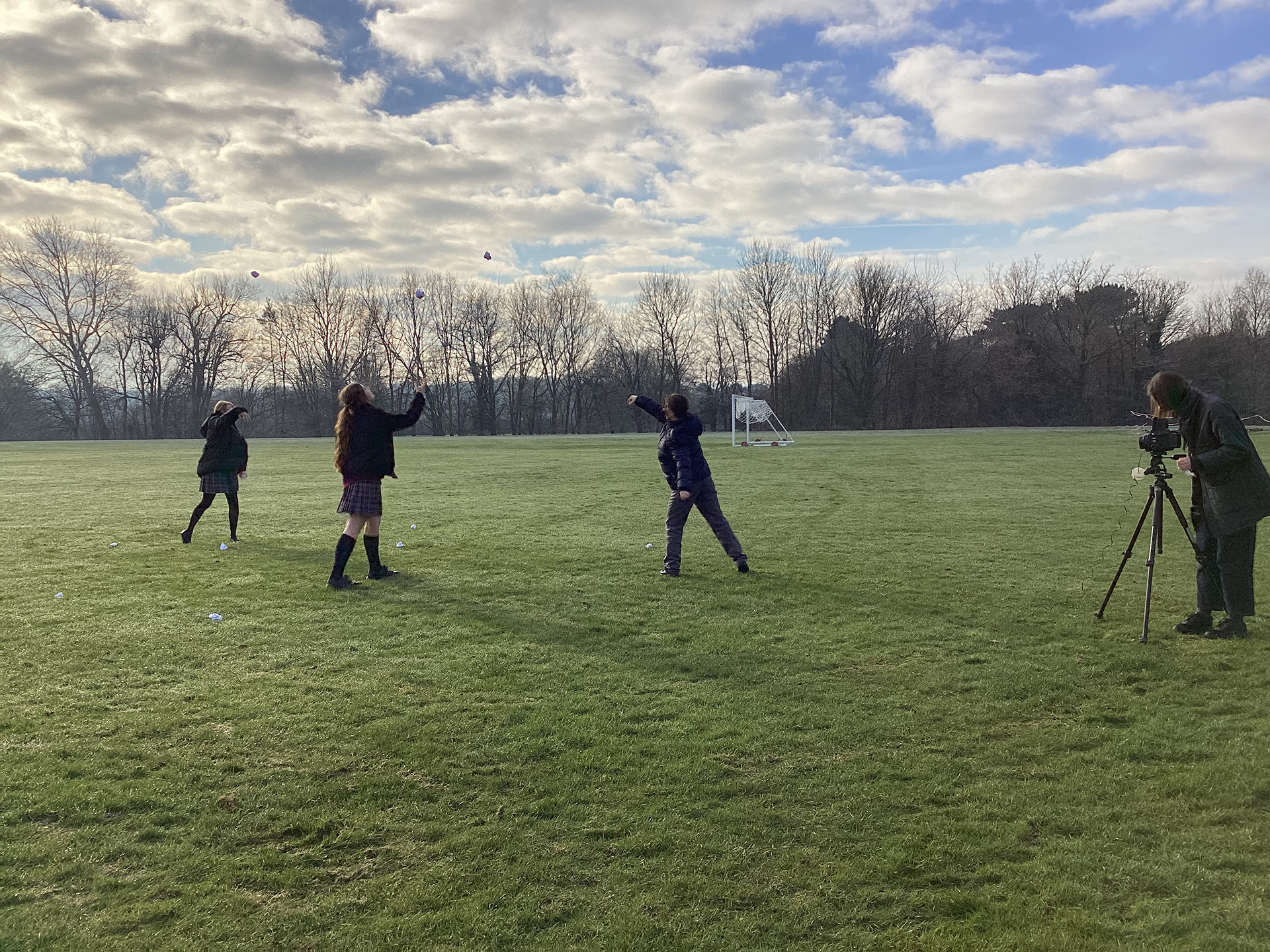 Behind the scenes of the student's shots: