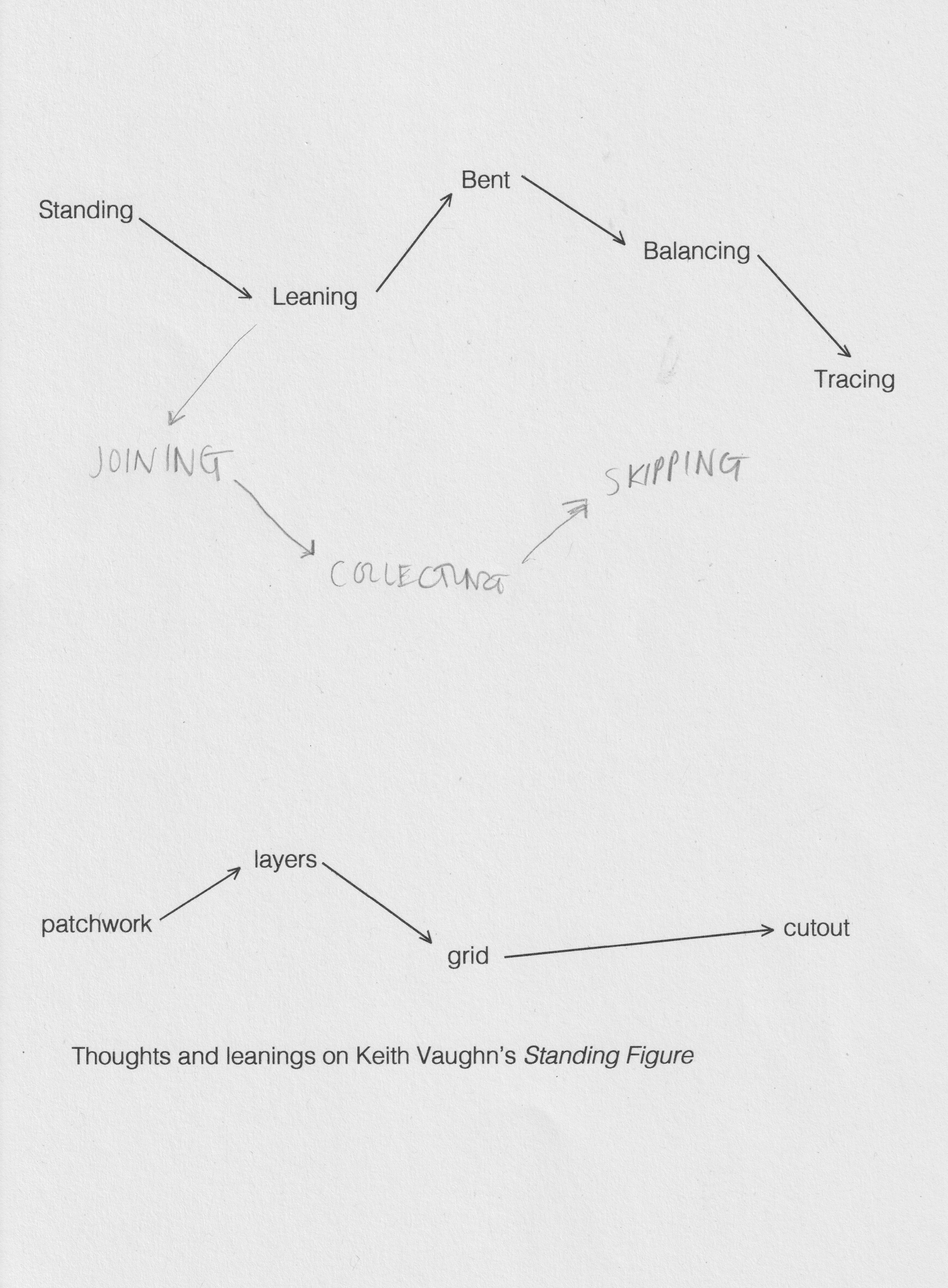 As part of Eva's involvement as one of 7 curators on Cruising the Collection she was invited by Towner Gallery to respond to a piece in the show.
She chose Standing Figure by Keith Vaughn painted in 1962.
In her response, she lead visitors through a movement and sensory-based walk in the gallery through a list of terms (leanings/cut-outs/scanning) that relate to the body and the way it's painted.    
Standing Figure,
Keith Vaughn, 1962, from Towner.